About Dr. Polevoy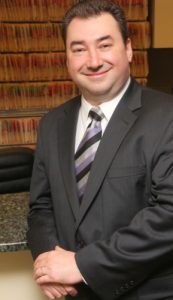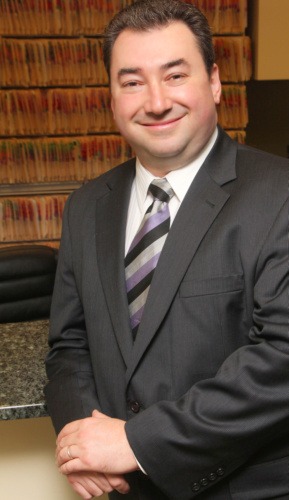 The Gentle Dentist in Harrison
Dr. Steven Polevoy has been one of the top Harrison dentists for over 10 years. His training in all aspects of general dentistry and many specialized fields allows him to provide top quality dental care.
Our Harrison dental practice gets consistently rave reviews from our patients, and Dr. Polevoy is a major part of that accomplishment.
"I had a lot of dental problems growing up, so I know what our patients have to go through", says Dr. Polevoy. "We always go the extra mile to ensure our patients' comfort. Every day, we make sure that we live up to our name, and treat our patients with the gentlest touch. Whether it's making sure they are seen on time, to painless treatment, to late night phone calls to check up on them after a difficult procedure – we are always there for them".
Our patients appreciate the personal service we strive to provide. Their reviews on Google, Yahoo, and other review sites speak for themselves.
(5 out of 5) by Joseph B. – July 11,2013
The staff was awesome, friendly. Never felt so good and comfortable at dentists office. No one likes to go to a dentist, but no I don't fear it. Love everyone there.
(5 out of 5) by Cathleen W. – June 26,2013
I always feel listened to at my appointments.
(5 out of 5) by Cynthia B. – June 3,2013
There is no better doctor's office anywhere!!
(5 out of 5) by Lois K. – May 20,2013
Thank you for making my experience so pleasant! I have really enjoyed being a patient and actually look forward to being back (let's hope it's not too soon!) – Lois
(5 out of 5) by Rich J. – May 8,2013
Joyce, please tell DR. Polevoy thank you for his kindness and professionalism, which in todays times are rare. Also thank sandy for a great job very much appreciated!! and to you as well. I can't tell you how greatfull I'am your helping me during theses tought times!! Sincerly, Rich Jaccheo.
(5 out of 5) by Erin T. – May 1,2013
I enjoyed the time I visited the dentist office today. It look a lot different than other dentist offices, with a very nice atmosphere and very friendly staff. Even the examination rooms were different: they were very pleasant looking and made you feel relaxed. When the doctor came around, he understood my situation very well, and even though he could not fix my problem, even though if the situation worked out differently he very well could had, he instead referred to others that could help me. Also, it nice to know that he has contact with other dentist and other professionals in the area, which is a great thing to have. Above all else, if everything works out well, I would like to come back and have my regular dental checkups here. It left a very good impression on me and my mom and we would possibly refer this office to our friends and family members if they wanted another dental office in the area.
(5 out of 5) by Krista B. – April 30,2013
I would say that most people don't consider going to the dentist a pleasurable thing to do….but Dr. Polevoy and and his team make a trip to the dentist comfortable and easy. They are always on time and are able to get me in and out in a timely fashion. Everyone in the office is friendly and accommodating. I look forward to seeing you all for my next visit. Thank you!
(5 out of 5) by Deborah B. – April 24,2013
Sandy is excellent and I always enjoy my appt with her. Look forward to my October visit
(4.4 out of 5) by Carol D. – April 17,2013
As always I still have my dental anxieties, but it gets less as I go. Thank you for making me feel at ease. Carol De Libero
(5 out of 5) by Mary G. – April 9,2013
(5 out of 5) by Penelope C. – April 2,2013
The staff is always a welcoming cheerful group. Everyone makes you feel at home and they make coming to the dental office a joy. I recommend Dr. Plevoy and his staff to everyone. I will be a life patient along with my family. Penelope Carr
(4.2 out of 5) by Melanie C. – April 2,2013
I was very comfortable and felt was needs as a patient were met!
(4.6 out of 5) by John C. – April 2,2013
Beautiful office, everyone was warm friendly and understanding!
(4.8 out of 5) by Gertruda K. – March 25,2013
I appreciate that I was able to take care of this "tooth issue" immediately especially with my busy life at this time. Thank you.
(5 out of 5) by Armondo Y. – March 21,2013
Dr. Polevoy and his staff are professional, friendly and very competent.
(5 out of 5) by Tina E. – March 21,2013
I would say this is the most immaculately run small private practice I have ever seen while at the same time the entire staff is relaxed and very friendly. Dr. Polevoy is speedy and talented at his work. He did a perfect crown for me in 40 minutes today with no pain, no discomfort at all.
(5 out of 5) by Georganne M. – March 18,2013
As usual the staff and doctor were great–my new tooth feels get and NO PAIN!! Only complaint was the computer took a while to re-boot for my Xrays. Didn't bother me, but felt bad for the techician having to apologize over and over.
(5 out of 5) by Mary C. – March 14,2013
You're a great, talented team.
(5 out of 5) by Karen Z. – March 13,2013
Dr. Polevoy and his team are without question the best in the business. I am always comfortable during the procedure and leave knowing that my teeth are the best they can be. Thank you all for your commitment, dedication, and professionalism. Karen Zinman
(5 out of 5) by Joanne S. – March 6,2013
Both my husband Phil and I are so glad to have discovered this great Dentist, Dr. Polevoy, and dental team. We feel that we can trust him. After so many years of having a "not nice" dentist that no one in our town of Larchmont really liked, what a great change from the past years! Also, the beautiful environment and big windows helps to keep a patient calm. We are thankful to Dr. Polevoy, and all of the team. sincerely, Joanne and Phil Schriver
(5 out of 5) by Susan S. – March 4,2013
Pleasant office and staff
(4.8 out of 5) by Dolores S. – February 26,2013
The doctor was very understanding and consideriate regarding my concerns.
(5 out of 5) by Janice B. – February 19,2013
Very happy with your care!
(5 out of 5) by Ronald S. – February 14,2013
EXCELLENT
(5 out of 5) by Marie R. – February 14,2013
Keep up the great work. Never felt comfortable at any other office.
(5 out of 5) by Bernadette W. – February 12,2013
always friendly and compassionate.Makes the visit more comfortable.
(5 out of 5) by Pamela G. – January 24,2013
It was very cold outside – Amanda offered me a blanket to feel more comfortable. Came in for a cleaning and was able to start my next crown while I was there – GREAT! thanks everyone
(4.2 out of 5) by Christa S. – January 15,2013
Dr. Polevoy was patient and kind. I appreciated his attention to my dental concerns.
(5 out of 5) by Barbara D. – January 9,2013
Eeryone was always very courtous and make one feel comfortable. Would definitely recommend your group to famiy and friends. Thanks for being so nice.
(5 out of 5) by Lisa M. – December 27,2012
Perfect the way this office is! Very personable staff!
(5 out of 5) by Jennifer G. – December 27,2012
My teeth are very sensitive, and having a cleaning can be very uncomfortable. Thank goodness for Sandy because she is the best and is always very gentle and patient!