Dr. Steven Polevoy – Top Harrison Dentist
Picking the right dentist for your family is no easy task.
There are many excellent dentists in Westchester – how do you select the dentist that the right match for you?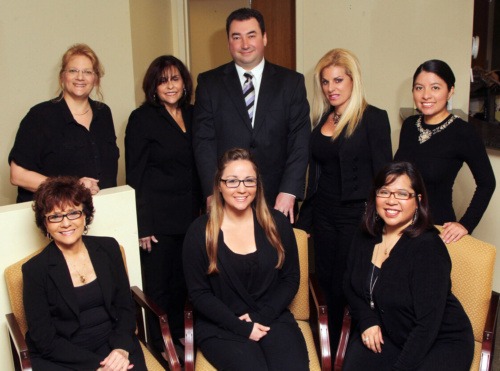 Throughout the site, we have told you a lot about our Harrison dental practice – about the amazing cosmetic dentistry that transforms our patients' lives,  about children dentistry that helps kids grow up cavity free, and about family dentistry that helps your adults maintain healthy smiles for life.
But perhaps you would like to know more about Dr. Polevoy before you make the decision to call us.
Dr. Steven Polevoy had a keen interest in healthcare all his life.
After his pre-dental studies at Long Island University, he graduated at the top of his class from University of Medicine and Dentistry of New Jersey (now named Rutgers School of Dental Medicine ) in 1998.  He continued his training at the very highly regarded Staten Island University Hospital.
After entering private practice, Dr. Polevoy worked in several New York dental offices, caring for patients from very diverse backgrounds.
But his dental education did not stop.  He continued to improve his skills, eager to learn all that modern dentistry has to offer – from amazingly painless dental anesthesia techniques to advanced restorative and surgical treatments.
In 2002, he took over a dental practice of Dr. Louis Maro, who moved out of New York and began practicing in Westchester.
The practice was located in Rye Brook.  Because of Dr. Polevoy's chairside manner, his skills as a dentist, and his painless and comfortable dentistry, the practice grew rapidly.  Within 5 years, we were bursting at the seams of Rye Brook office, and had to find a new location.
The building at 550 Mamaroneck Ave in Harrison was a perfect match.  Only a few miles away from Rye Brook, it was  an easy transition for most of our patients.  Easily reached from anywhere in Westchester, only a few blocks from Scarsdale, White Plains, and Mamaroneck ,and just an exit or two from New Rochelle, Rye, Larchmont, and Portchester, it offered convenient and easy access, along with plenty of free parking – a rarity for a Westchester dental office.
The space in which the office is presenlty located used to be occupied by March of Dimes before they moved up Mamaroneck Ave to White Plains.  Great care went into making sure the new office met Dr. Polevoy's highest standards.   Everything in the office was designed with patients' needs in mind.
A private entrance on the outside of the building allowed patients to enter and exit easily and quickly, without having to enter the main entrance of the buidling.
It also meant that we could be open as early as 7.30 am, and as late as 8 pm – helping our busy patients get their dentistry done before and after school or work.
All rooms received televisions to help patients relax, and nitrous oxide (laughing gas) was readily available.
And the office had plenty of space, ensuring that we could stay in Harrison for a very long time.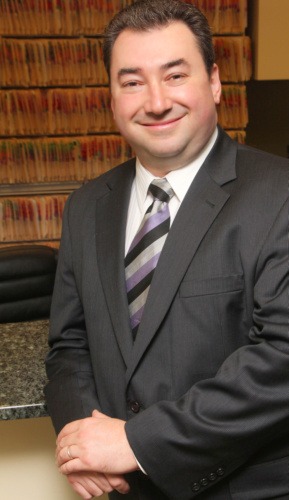 In May of 2007, the office was complete.
Since then, we've become the premier dental choice of many Lower Westchester dental patients.  Many of your neighbors from Harrison and surrounding towns call our office their dental home.
But Dr. Polevoy's pursuit of perfection did not stop.   He continues to keep up with all the latest advancements in dentistry, bringing world class dental care to Harrison.  He has received extensive training in cosmetic dentistry, adult orthodontics, dental implants, and delivering completely painless dentistry to the most apprehensive and fearful patients.
We welcome you to our office – and we know that when you pick Dr. Polevoy to be your family or cosmetic dentist, you will make the right choice!