Cigna Dental PPO
Gentle Touch Dentistry and Dr. Steven Polevoy accept Cigna Dental PPO and most other major insurance plans.
This means that we can work with you and your insurer to get you the treatment you need at the lowest possible out of pocket cost.
Because Cigna Dental PPO plans vary from employer to employer, we'll use our Dentrix System with Trojan Insurance Module to find the details for your specific plan.  Schedule a consultation through our website, and experience gentle dentistry in Westchester County.
Your treatment and payment options may vary depending on your:
Preventative Care Coverage
Annual Maximum Benefit
Deductible
Basic Procedure Coverage
Major Procedure Coverage
Dental Implant Coverage
Orthodontic Coverage
Most plans cover preventative care at 100% and many other procedures at 50-80%.  If you'd like information on what your plan will pay, you can call our office at (914) 630-2833, and we'll run your coverage and discuss treatment and payment options.
Cosmetic Dentistry for Cigna Dental PPO Patients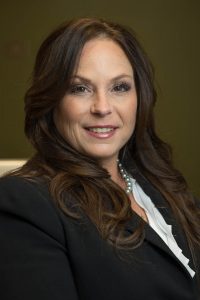 Even though most Cigna Dental PPO plans do not offer coverage for cosmetic dentistry, many patients choose our practice for their cosmetic dental needs.  Our extensive knowledge of Cigna rules means that we can often get you benefits you didn't know you had.
We also offer many different payment options to help you get the care you want.
Pain-Free Dentistry and Hassle-Free Insurance for Cigna Patients
Because Dr. Polevoy  accepts Cigna Dental PPO patients, he can offer you pain-free, worry-free care at his Harrison, New York office. We'll bill your insurance so that you can receive the dental care you need without worry.
We are currently accepting new patients from Harrison, Mamaroneck, Larchmont, New Rochelle and other surrounding towns.
Your first appointment is covered at 100%, so schedule an appointment today.

Schedule Your Appointment Online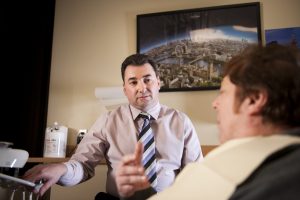 We're the Westchester-area dental practice that listens compassionately and addresses your fears and concerns in a caring, soothing environment.
Some of the Westchester and NY area companies that offer Cigna Dental PPO to their employees are:
Movado Group, Inc.""
Stamford Board of Education
Elizabeth Arden
Ubs Group
Milstein Properties
Ubs
Coty Inc.
City Of Mt Vernon
Weill Cornell Medical
Firmenich, Inc.""
Con Edison Engineer
Compass Group
Samsung
St. Stephens & St. Agnes
Purdue
Diamondback Capital Mngt
Marks Paneth Shrone
Procter & Gamble
UFT
Uup Benefit Trust Fund
Westcon Group
Ny Board Of Education
State Farm Insurance
New Canaan Public Schools
Follett Corp
Philip Morris Usa
ARCHDIOCESE OF NY
Apawamis Country Club
Altria Corporate Service
Interactive Brokers Group, LLC
The Lanza Insurance Agency
United Nations