Westchester Cosmetic Dentist Dr. Steven Polevoy.
We have helped many of your neighbors improve their life by transforming their smile.   Let us help you.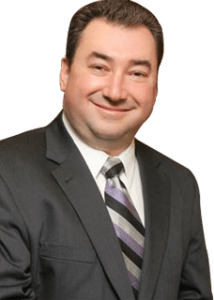 Call us today to schedule your free cosmetic dentistry consultation. See what a skilled, experienced cosmetic dentist like Dr. Polevoy can do for you.
There are many cosmetic dentists in Westchester.
Look through our site to see why of all the Westchester dentists, you should choose us for all your dental care needs.
Today's CROWNS are virtually invisible and look completely natural.
Gone are the black lines and bad colors!
When I first visited Dr. Polevoy, my teeth were getting shorter and shorter.  I did not know what was going on, but at 18, my teeth were withering away.  It turned out that I was damaging the enamel by sucking on lemons!  When Dr. Polevoy recommended crowns, I was very worried.  Some of my family had crowns, and they looked very unnatural.  But the crowns I got from Dr. Polevoy looked like nothing like those-  in fact, they looked like real teeth!  No more lemons for me!" — Michael M., White Plains.
Missing teeth can be replaced with dental implants or fixed bridges
I had been missing some front teeth for a while, but my old dentist just replaced them with a removable denture. I did not know there were other options, and thought I had to live with a removable piece on the bottom and the crooked teeth on the top.  As a minister and a public speaker, this was a very uncomfortable situation.  Luckily, I found Dr. Polevoy.  He immediately came up with a simple plan to change my appearance.  Within weeks, the removable piece was gone, my teeth were straight, and I was able to speak with confidence I hadn't had in years.  What a change!"  — Wayne P., Mamaroneck.
Chipped, cracked or worn teeth can be restored with veneers, dramatically improving your appearance.
"After about a year of searching for a dentist that I felt comfortable with, I had finally found Dr. Polevoy. The moment I walked into his office I was greeted by his warm and welcoming staff. Dr. Polevoy and his team made me feel at ease about my needed treatment. Not only did Dr.Polevoy and his team make me feel totally comfortable; they were knowledgeable too. There wasn't a question he couldn't answer. He gave me options which I thought I didn't have. The end result was remarkable. I have never felt so beautiful in my entire life. I would recommend Dr. Polevoy to anyone.
He is truly a fantastic cosmetic dentist."
– Marie C., White Plains.
Spaced or crowded teeth can be aligned with invisible braces,like Invisalign or Six Month Braces
"I had a space between my front teeth my whole life. It always bothered me, but I didn't want to get braces, and I didn't think I had other options, until I heard about Invisalign. Dr. Polevoy explained all my options, and the computer simulation was amazing! The aligners took a couple of weeks to get used to, but after a while, they felt very comfortable. Initially I was very concerned about being able to speak while wearing them, but it really wasn't a problem, and they were truly invisible. In fact, I was so pleased with the whole process that I've recommended Invisalign treatment several people already!"  – Onofrio O., Rye.
Missing Teeth Can Be Replaced with Dental Implants
"I lost another tooth and needed another implant.  I've had one done before at a different practice.  The process was so long!  I had to go to an oral surgeon first, and back to my dentist, and back to the surgeon, and back to the dentist – it seemed they played ping-pong with my mouth for over a year!  The implant at Dr. Polevoy's office couldn't be easier.  Everything was done by him, and I never felt any pain.  I was ready for another year-long adventure, but to my shock, we were done in 5 months.  I couldn't believe how simple it was!"

Peter M., White Plains, NY.
Dr. Steven Polevoy has been a top Westchester cosmetic dentist for over a decade.
He first became involved in cosmetic dentistry in the 1990's.  While training at the prestigious Staten Island University Hospital, he became greatly interested in helping his patients improve their smiles.  In subsequent years, he trained under some of the best cosmetic dentists in the US, took dozens of courses to further his skills, and to add more and more services to help his patients.  Now, he is justly regarded as one of the top cosmetic dentists in Westchester, and has been recognized by his patients and peers alike.
Our Harrison dental office has helped many of your neighbors achieve a smile of their dreams.
From dental veneers to Invisalign to six month braces, cosmetic dentist Dr. Steven Polevoy uses all that modern cosmetic dentistry has to offer.
We are located on Mamaroneck Ave in Harrison, NY – just minutes from White Plains, Scarsdale, Rye, and New Rochelle.
See what a top cosmetic dentist can do for you.
What is the best cosmetic dentistry procedure to improve a smile?
These days, there are so many options to make every smile beautiful.  A great cosmetic dentist will spend a lot of time determining your desires and expectations, and will suggest the right cosmetic dentistry treatment for you.
What are my choices for cosmetic dentistry?
These days, choices for cosmetic dentistry are nearly limitless.   We can fix broken teeth, crooked teeth, discolored or dark-colored teeth, even if you have had the problem for many years. Many times, it is faster, more comfortable, and more affordable than in the past. From cosmetic orthodontics for adults, to cosmetic bonding, to porcelain dental veneers, Dr. Steven Polevoy is the best dentist to help you achieve your perfect smile. Just look at our gallery of before&after photos to see that he is the top cosmetic dentist in Westchester, and the right dentist for you.
What is the difference between bonding and veneers?
Dental bondings are white fillings applied to front teeth to correct cosmetic issues. They are very effective at fixing relatively minor problems. They are often our first choice for chipped or cracked teeth, for slight surface discolorations, and closing small spaces. Their advantage is that they are relatively inexpensive, largely covered by your dental insurance plan, and require little or no tooth adjustment. The disadvantages are that they cannot be used to correct larger cosmetic dental problems, and may crack or break with time.
Porcelain dental veneers are designed to correct much greater range of cosmetic dental problems. Large spaces between teeth, crooked or overlapping teeth, severe discolorations – these all can be corrected with porcelain veneers, leaving you with a dazzling smile. We use them for major smile makeovers – but also in cases where dental bondings have failed repeatedly, and we are looking for longer-lasting solution. The only major disadvantage is cost. Because each tooth must be meticulously prepared, and the veneer carefully constructed in a dental laboratory by highly skilled dental ceramists, they are significantly more expensive that bondings.
We use both to help our adult patients correct orthodontic problems. Six Month Braces has a greater range of problems it can fix. The brackets are wires are tooth-colored, and are a lot less conspicuous that the "metal-mouth" look often associated with braces. However, if you are looking for a truly invisible solution, Invisalign is the right choice. Most treatments take less than 1 year, and allow you greater flexibility to fit adult orthodontics into your lifestyle.
Is one more expensive than the other?
Usually not – there is typically little or no cost difference between Six Month Braces and Invsialign.
Does my insurance cover Invisalign or Six Month Braces?
That depends on your plan. Some dental insurance plans only cover orthodontics for kids up to the age of 19. Others cover all ages. If your insurance allows orthodontics on adults – then both Invisalign and Six Month Braces can be covered in part.
How can I find out if my insurance pays for cosmetic dentistry?
If you call your dental insurance company, and ask them if cosmetic dentistry is covered, they will say "No". But that doesn't mean you can't use your insurance at our office to help you offset some of the cost. Very often, teeth that require cosmetic improvement have old and unsightly fillings, and teeth in bad positions often have decay. Most of the time, we can make a case to your insurance company that the treatment was to correct functional problems, not cosmetic ones.
Of course, if the treatment is purely cosmetic, like teeth whitening, your insurance will not cover it. But for many other things, we can certainly help you.
How much does cosmetic dentistry cost?
Costs vary, depending on the scope and the extent of the treatment. A few dental bondings can greatly improve a smile for just several hundred dollars, and be largely covered by your dental insurance. Adult orthodontics like Six Month Braces or Invisalign can drastically change your smile, are typically several thousand dollars, and are often paid in part by your dental insurance. And if you are looking for perfection, porcelain veneers smile makeover can give you a dazzling smile – and the costs depend on how many teeth are being done. But the cosmetic assessment consultation is always free – call us today!
Do you offer payment plans?
We probably offer more payment options than any dental office in Westchester.
We offer payment in full discounts, in-house financing plans, short-term 0% interest financing, and long-term financing that allows you to pay off your treatment in as long as 4 years! We work with premier dental financing companies to help you afford the treatment you want. We offer CareCredit, CitiHealth, and LendingClub financing for short-term 0% plans. For longer plans, we have teamed up with Compassionate Dental Finance to make comprehensive and cosmetic dentistry more affordable.
Does my dental insurance (Metlife, Cigna, Guardian, Delta, etc.) cover cosmetic dentistry?
Most dental insurance plans do not cover cosmetic dentistry.  However, very often at least some of the procedures are functional – and your dental insurance will cover it.  Call us and schedule a free cosmetic consultation to find out more.