Root Canals At Your Westchester Dentist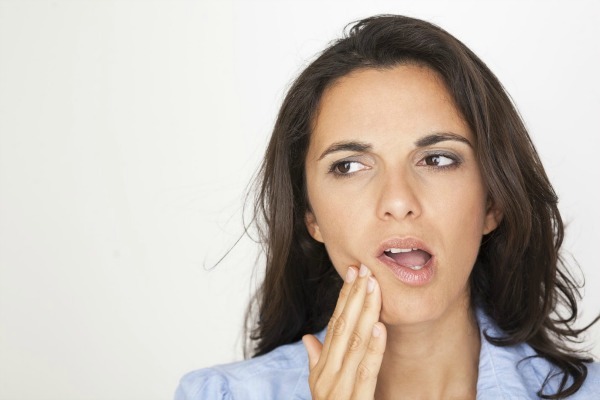 "When your dentist says you need a root canal, you kind of freak out. Everyone says how painful they are! So when I needed one, I was so nervous, I couldn't sleep the night before. I never had one, so I didn't know what to expect. I don't know what the big deal is about. It was completely painless, not even sore after. Dr. Polevoy did an awesome job, I didn't feel anything at all, not even the shot. Not that I want any more root canals – but if I need one, I won't freak out any more. — Rebecca L., Mamaroneck."
Root canals have a horrible reputation. In the past, even a minor toothache would lead patients to think they would rather have a tooth pulled than a root canal treatment.
At Gentle Touch Dentistry, however, we believe in painless and conservative dentistry. That is why we use only the newest technologies, extensive experience and Dr. Polevoy's famous Gentle Touch to deliver root canal therapy that is painless, easy and comfortable. Our patients are amazed at how root canal treatment can feel like just another day at the dentist when they're in the hands of Dr. Polevoy's exceptional care.
If you've been told you need a root canal – call us today at (914) 630-2833 and experience the difference.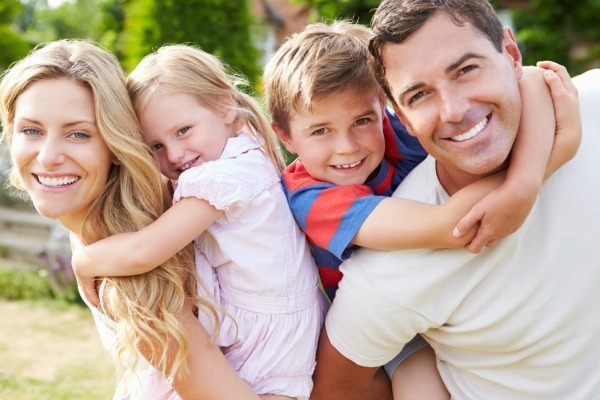 Schedule Your Appointment Online

Do I Need A Root Canal?
As your family dentist in Westchester, we believe you should never have to experience dental pain. If you have recently chipped a tooth or have a broken tooth or cavity, we highly recommend coming in for a dental checkup. By coming in before a toothache or dental pain occurs, our team is able to prevent or reduce risks of dental health related issues and promote better health overall.
Dental issues can go undetected for months without the insight of a professional. When left untreated, even a small cavity can become a complex or expensive dental issue. Save time, money and peace of mind by remembering to visit your local dentist in Westchester regularly. We look forward to caring for your smile in a comforting and friendly environment.
Why Do I Need A Root Canal?
There are a number of reasons why one of your teeth may need a root canal. These include but are not limited to, a very deep cavity that extends into the nerve, a trauma to the tooth that exposes the nerve, or a crack in the tooth that extends into the nerve of the tooth. Regular tooth decay, or a common dental accident such as a chipped tooth may often lead to an inflamed tooth root if left untreated.
Symptoms of Root Canal Inflammation
Don't let a toothache or painful tooth sensitivity interfere with your abilities to enjoy life. Root canal therapy feels no more involved than a simple dental filling! Call our office today if you have one or more root canal symptoms:
Lingering toothache pain when drinking hot or cold liquids or foods
Moderate to severe pain when biting or chewing
Sensitivity to tapping or pressure on the tooth
Toothache that wakes you up in the middle of the night
A pimple on your gum that may release pus or blood
Radiating pain from one area of the mouth to another
Tooth infections happen, and when they do the best way to treat them is to treat them early. At Gentle Touch Dentistry, Dr. Polevoy uses his experience and compassion to help patients everyday lead better lives in healthier, beautiful smiles that are free of dental pain.
Root Canals FAQ
Take a look at our common root canal questions or find the answers to your dental questions by giving us a call!

What Is A Root Canal?
A root canal is the process of carefully removing the infected nerve from the tooth and sealing the tooth with a protective dental filling or dental crown. This relatively simple procedure is an effective means of restoring dental health while preserving the original structure of the tooth.
Does it Hurt?
In the past, root canals have often been very uncomfortable for the patient. But these days, they are completely painless. You will feel absolutely nothing during the procedure, and just a slight soreness for a couple of days after.
How Long Does A Root Canal Take?
Depending on a tooth, and how complex it is, it may take anywhere from 30 minutes to much longer. Most front and side teeth are finished in under 60 minutes, and the molars can take a little longer than that. Vast majority of the time we can finish the root canal in one visit.
Does My Dental Insurance Cover Root Canals?
Dental insurance typically covers root canals under "BASIS" or "ENDODONTICS" section of your plan – usually 60-80%.
After Root Canal Therapy
A root canal just takes care of the nerve. The tooth has to be properly restored after than. Most of the time, the tooth must be restored with a dental crown to ensure it stays strong.
I Heard Root Canals Don't Last — Is That True?
Root canals are a very predictable procedure – with 90+% success rate. However, the tooth must be properly restored after it. If the tooth is not crowned shortly after the root canal, it can break, and will need to be extracted.
Your Appointment For Root Canal Treatment
At Gentle Touch Dentistry, we're proud to serve our communities in Westchester, Harrison, White Plains, Scarsdale, New Rochelle, Rye, and Mamaroneck. Modern dentistry has dramatically improved the ease, reliability and precision of root canal treatment. Call our office at (914) 630-2833 to speak with our team about scheduling your appointment!
From standard dental procedures to oral cancer screenings, Dr. Polevoy and his staff offer a vast range services in their Harrison dentist office, including: